With The New Mortal Kombat 11 officially on it's way to Xbox one, ps4 and PC in 2019 One can only assume they're going to continue to use guest Horror characters for the game's DLC, I mean after all the last two games had three of the biggest names in The horror genre in Mortal Kombat 9 we saw Freddy Krueger From The Nightmare on Elm Street series Make his debut and then in Mortal Kombat X we saw NetherRealm Studios add Jason Voorhees From the Friday the 13th series and Leatherface from The Texas Chainsaw Massacre series so with that said we can only speculate who will be in the game next year but here are Few potential candidates that I would love to see make an appearance into the Mortal Kombat universe.
With the recent success of the Halloween Sequel /reboot I wouldn't be surprised at all to see John Carpenter's Michael Myers make an appearance in The New Mortal Kombat 11. Michael Myers was heavily rumored for Mortal Kombat X, but it just never panned out, and according to Ed Boon he was even considered along with the Terminator in an interview with https://www.ign.com, Ed Boon said.
"We've tossed around a whole bunch of names, like The Terminator, or something like that. And for various reasons – whether it wasn't a match, or we just couldn't come to terms with it – they didn't happen.
"We're always exploring a lot more than we actually end up doing. For instance: Michael Myers from the Halloween franchise. We talked about that at one point but it just never kind of panned out."
I would say from looking at the trailer with the brutality of the game Michael Myers would definitely fit into this universe.
Pinhead from the Hellraiser series would be another great addition to the game that would fit right in the Mortal Kombat universe. There were so many great things they could utilize from this character with Hellraiser and the cenobite. Possibilities would be endless seeing Scorpion versus Hellraiser how great would that be?
Terrifier
Spawn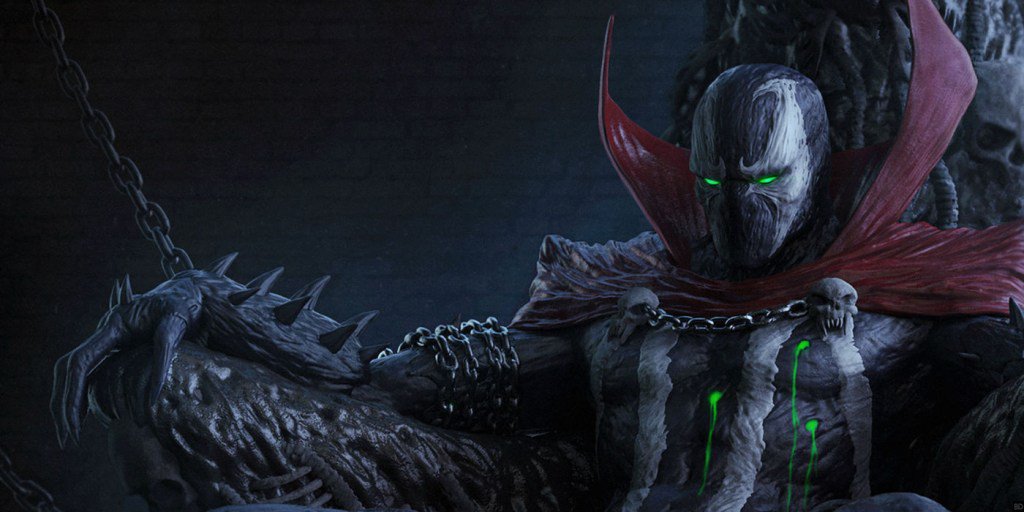 Another character that was heavily rumored for Mortal Kombat X that never happened was Spawn, and it's actually odd that this never happened because the creator of Spawn Todd McFarlane himself even gave them a short window of time to use spawn when asked about it in an interview with GamerFitNation. McFarland said.
"That means that they have access to be able to use the character in a couple of their games, if they want to," McFarlane said. "Again, it's up to their discretion. I gave them a window of time, so I'll just leave it to them to do what it is that they want. Eventually, they'll phone me and they'll go, 'Hey, we want to use him here. Is that OK?' Well, technically, it's OK because we've already said yes. They just are letting us know."
I think for the Mortal Kombat series you couldn't find a more perfect horror character to blend in with the rest of the Fighting Roster so perfectly as Spawn does. Spawn has the feel of some of their really dark characters We've seen fans for years making fan art fan comics based on the idea of Spawn versus Scorpion; he would definitely be a magnificent character to make available for DLC.
Ash Williams from the Evil Dead horror movie series I'm surprised this hasn't already happened. I mean, the guy has a chainsaw on his hand how would he not be an obvious pick: He's one of the very few good guys coming out of the horror genre, and if you go back and look at the terradome game they actually did a great job with Ash in that game the guy has the Book of the Dead he can summon demons if need be they could actually make some pretty interesting fight sequences. But recently Bruce Campbell announced that he is officially retired from the Ash character so getting voice-overs from him might be a little difficult, but one can always hope.
Customer Character Variations
"It's exciting to finally announce Mortal Kombat 11 and showcase what the team has been working on," Ed Boon, Creative Director, NetherRealm Studios said in the press release. "Our Custom Character Variation System opens up an infinite amount of options for players to personalize their favorite fighters. We can't wait until January when we'll be showing more of the game."
A few are speculating that this will just be like the Gear System in Injustice 2. I hope the customization goes something more like Mortal Kombat Armageddon for all the game faults when it comes to creating a character very few games have had as many options Mortal Kombat and if any of these great fighting icons are to appear in Mortal Kombat 11 It would be great to have the option to customize them as well.
This is just a list of some of the  most famous horror characters I suspect have the potential to make it into the Mortal Kombat universe.  It's all just basically speculation, but considering the history from the last two games it could absolutely happen,  is there any horror character that I missed that you think might potentially make it into the game, if there is please let me know below in the comments?